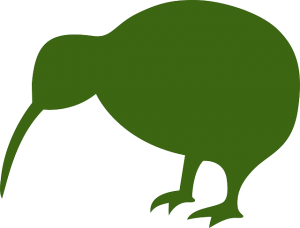 When New Zealand opens to tourists once more, it's likely they'll be required to self-isolate for a time. Even domestic holiday-makers may need to practise social distancing when we're allowed to travel again. One of the few government-approved ways for travellers to self-isolate is in a self-contained campervan. Campervan travel makes social distancing relatively easy and – let's face it – unless you can afford to stay in some luxurious mountain lodge for weeks, a campervan is your best option for surviving self-isolation. Here's a handy guide for self-isolating in a campervan.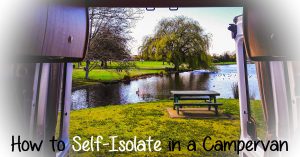 1) Make sure your campervan is certified self-contained
This is one of the official rules and an easy one to follow. Your campervan rental company should be clear about which of their vehicles fit the bill. To adequately self-isolate, your campervan needs to have an onboard toilet, shower and cooking facilities. You're not allowed to use public toilets, or the shared kitchen and bathroom facilities at campgrounds, so make sure your campervan has all the essentials.
2) Pick an area and stick to it
If it's at all possible for you to stay at a commercial campground for the duration of your self-isolation, do so, especially as many free campsites will be closed. You may go on short drives to nearby locations, for example, to set up at a beach for a few hours. (This "choose your view" ability is one of the reasons campervans are great self-isolation accommodation options.) You can also go for walks and engage in low-risk recreational activities. As mentioned above, you can't use the commercial campground's communal facilities, except for dump stations and fresh water taps, and you should, of course, wash your hands thoroughly before and after using these.
3) Pack enough clothes to last you the duration of your self-isolation
Not being able to use any communal facilities means you won't have access to any washing machines.
4) Wipe the handles of fuel pumps
Hopefully, staying around the same area for a while means you won't have to fuel up, but, if you do, be careful. Wash your hands before and after touching the pump and, if you can, use the "pay at the pump" option.
5) Avoid using cash if you can
Contactless pay options are always preferable, so it's good to have a credit card, especially one that has "pay wave". If you don't have a credit card, or don't want to use one, you could look into acquiring a pre-loaded travel card.
6) Do your supermarket shopping online
Most New Zealand supermarkets have a "click and collect" option. If there are no slots available, however, you can shop in person, as long as you adhere strictly to the social distancing protocols.
Of course, most of this advice is good for social distancing generally, whether you're an international tourist who's completed their self-isolation period with no Covid-19 symptoms showing up, or a Kiwi looking to holiday in their own beautiful backyard.