Dunedin is a cool city.
Little yet lively, it's filled with old (for New Zealand) buildings that overlook the spectacular Otago Harbour, embraced by rolling, emerald hills – the rim of an extinct volcano. I recently spent ten days there and had an absolutely brilliant time, so here I have compiled a list of ten things you can do in Dunedin:
1) Sample the nightlife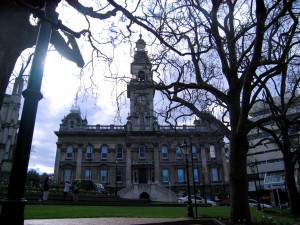 Dunedin has a wonderful and quirky collection of bars that is decidedly different from New Zealand's other cities. The pubs have real character – and so do the people you meet. The drinks are relatively cheap and the live music is world-class. Being a student city, it's pretty quiet during the summer, but during semester it hums with the atmosphere of good times. Get yourself down to the Octagon, the hub of Dunedin, and follow the music. Click here for more about Dunedin's nightlife.
2) Go shopping
The Octagon is also great to investigate during the day. From it extends Dunedin's main street of shops, and a very long street it is. The stores shimmer with fashion – even the McDonald's has a posh exterior! Happily for those that do not have lots of money to splash around, Dunedin also has a lot – and I mean a lot – of second-hand shops: clothes, antiques and books galore.
3) Admire the architecture

In-between entering Dunedin's shops and bars you should take time to look at the array of buildings that house them. Dunedin was founded by Scots in 1848 and was built to look like Edinburgh. As such, the Town Hall surveys the Octagon with an austere Britishness and the city is peppered with stone churches, the like of which you rarely get in New Zealand. The University of Otago Clocktower complex is well worth a look, and you can't miss the grand, early Edwardian railway station.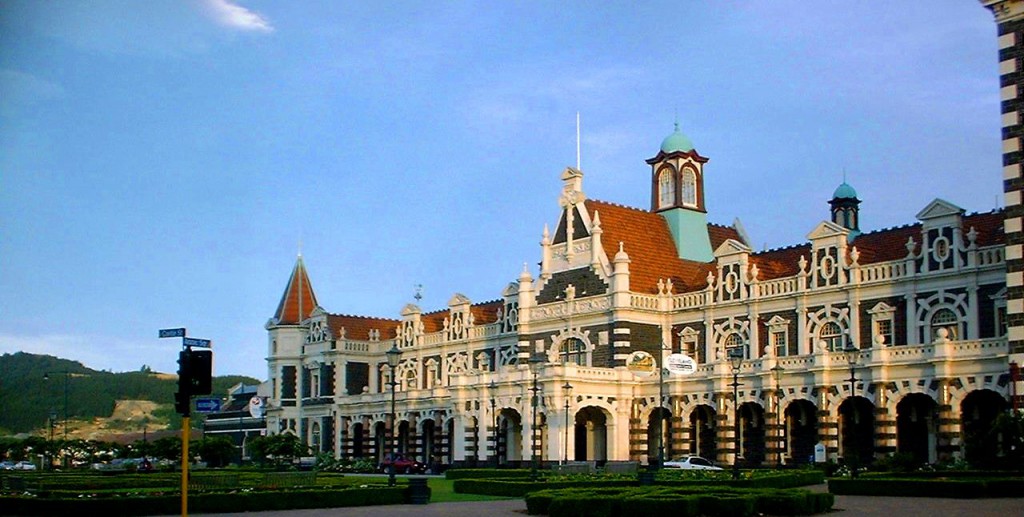 4) Catch the Taieri Gorge train
It's from the beautiful Dunedin Railway Station that you can embark on a journey into the past and into the scenic Taieri Gorge, on a vintage steam locomotive. My parents took me on it many years ago when we were on a campervan holiday in the South Island and I kept imagining we were off to Hogwarts. If only my little sister hadn't purchased that souvenir train whistle… Click here for more about Taieri Gorge.
 5) Take a tour of the Cadbury Chocolate Factory
My parents also took my sister and I to Cadbury World, which was disappointingly not like Willy Wonka's chocolate factory. It was quite interesting though and, in my opinion, worth it purely for the smell. The warm, indulgent aroma of heaven carries you all the way to the giant cascade of molten chocolate. And then there's the gift shop…
6) Or the Speight's Brewery

There is also a factory tour of a more adult kind, through the historic Speight's Brewery. Everyone who goes on it loves it and it's just a bonus if you like beer. When you're done, you can have a lovely, hearty dinner at the Speight's Ale House, where every meal is matched to its own special beverage. Not bad value for money either.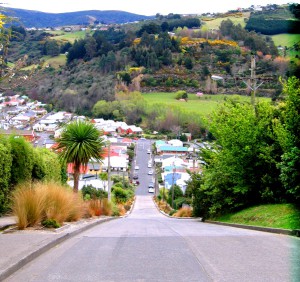 7) Visit the Dunedin Botanic Garden
One of Dunedin's free attractions is its botanic garden, which has been growing for a hundred and fifty years. It really is very nice. There's actually something quite magical to it. It even has an aviary where you can see endangered birds and talking parrots.
8) Drive up the steepest street in the world
As well as New Zealand's oldest garden, Dunedin is home to the world's steepest residential street, Baldwin Street. You have to go up and down it just to say you have. Every July since 2000, tens of thousands of Jaffas (balls of chocolate with orange shells) get tossed down it in one satisfying spectacle.
9) Eat an ice-cream by Lake Waihola

Half an hour from Dunedin International Airport, Lake Waihola is a pretty place, a small township with an excellent holiday park right next to the water. While it may not be breathtaking in its beauty, it is a fantastic spot for swimming, fishing and kayaking, especially if you have children with you – there are two playgrounds, including a slide emerging from the lake, and places to buy ice-cream nearby.

10) Explore the Otago Peninsula

If you only do one thing in Dunedin, it has to be this: make sure you have your own means of transport (NZ car hire) and spend a whole day driving around the Otago Peninsula. Its views are among the most romantic in the world and on it you can observe seals, penguins and the only mainland colony of royal albatrosses in existence. Click here for more about the Otago Peninsula.
Article by Abigail Simpson, author of POMS AWAY! A British Immigrant's View of New Zealand