At the top of New Zealand's South Island lie the Marlborough Sounds. Beautiful, balmy and serene, they form a whimsical patchwork of lush greens and burnished blues. If you plan on making use of the Cook Strait ferry, you'll find yourself in their midst. But don't just pass through Marlborough; stay a few days. Relax. We reckon three days is the perfect amount of time to traverse this list of five Marlborough must-dos.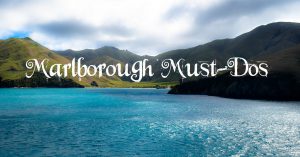 1) Cruise the sounds
The Marlborough Sounds are breathtaking to explore by boat. Your options for doing so are many. Do you fancy a kayak tour or a dinner cruise? A selection of the best sights, or an opportunity to swim with dolphins? A few different species of dolphin like to hang out in the sounds, including orca, bottlenose dolphins and New Zealand's very own Hector's dolphins.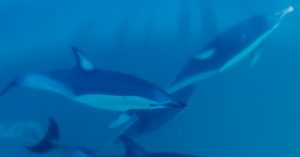 2) Wine and dine
The Marlborough Region is rich in vineyards. Choosing which one – or ones – to tour and/or dine at can be difficult. You could pick one at random, or join an organised winery crawl! The wine to try whilst in Marlborough is sauvignon blanc, which happens to pair rather well with the regional food speciality. Marlborough's forte is fresh seafood, especially green-lipped mussels – yum!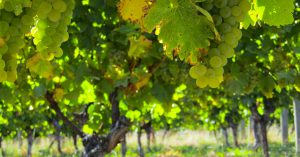 3) Marvel at the Edwin Fox
The Edwin Fox is the preserved wreck of a ship – the world's last surviving convict ship, in fact. It can be found, almost surprisingly, in Picton, the so-called gateway to the Marlborough Sounds. You can actually climb aboard and delve into its venerable bowels. This makes for a short, but magical diversion, and one that shouldn't be missed if you're in the area.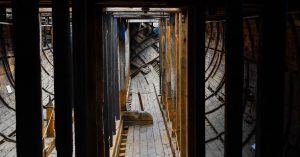 4) Visit the Omaka Aviation Heritage Museum
This fantastic museum is in Blenheim, not far from Picton. It houses Sir Peter Jackson's personal collection of World War One fighter planes, brought lovingly to life in a series of dramatic displays crafted by Weta Workshop, the special effects artists behind The Lord of the Rings. Even if you aren't interested in planes, you'll find the Omaka Aviation Heritage Museum enchanting.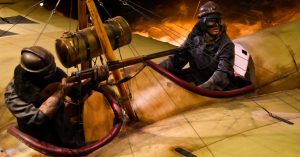 5) Go for a walk
The Queen Charlotte Track offers stellar views of the Marlborough Sounds. The shortest walk on the track takes about two hours and isn't at all strenuous, but you can take a few days to trek the whole thing if you want! We also recommend tramping in the gorgeous Pelorus Bridge Scenic Reserve, and take your togs with you. ("Togs" is Kiwi slang for "swimwear".)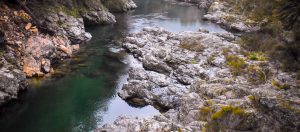 If you're on a New Zealand campervan trip, note that the Department of Conservation campground at Pelorus Bridge is lovely. There are also lots of free camping spots for self-contained campervans around Marlborough, so make sure you take advantage of them.